2023 Genesis Electrified GV70
Always Vibrant, Now Electric
With electric vehicles gaining popularity among Florida drivers, it's easy to see why these eco-friendly cars have quite the extensive fan base. Not only do EVs eliminate fuel costs from your monthly budget, but they also offer the convenience of EV charging from home. On top of all of that, Genesis electric vehicles offer unmatched performance for a thrilling driving experience unlike any other.
Discover all the perks of EV ownership at our Genesis dealership near Fruit Cove. We'll walk you through everything from Genesis EV charging options to EV tax credits and more. Plus, we'll show you the impressive Genesis electric vehicle lineup, so you can pick out an eco-friendly luxury car you adore!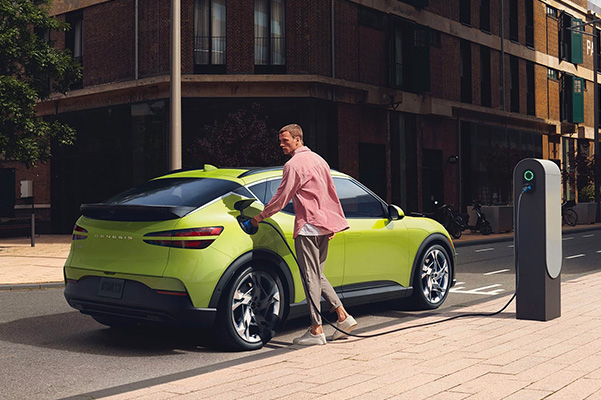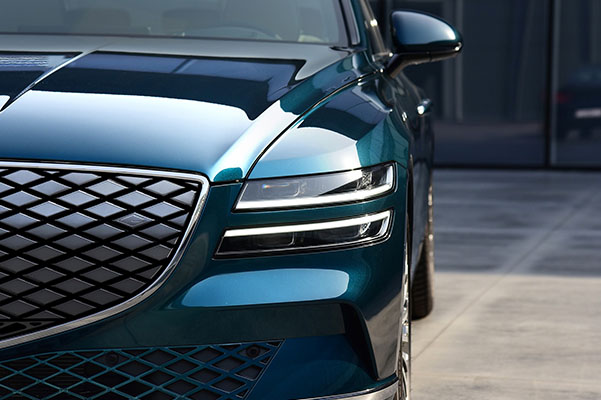 Genesis EV Benefits
With too many great reasons to count to make the switch to a Genesis electric vehicle, we've compiled a list of some key points. Shop for a new Genesis GV60 or Electrified G80 at Genesis of North East Jacksonville today!
Electric Cars Produce Zero Emissions
When you opt for an electric vehicle, you're helping preserve our planet with a zero-emissions car. By choosing a Genesis EV, you're helping the planet without sacrificing the sophistication and refinement you want out of a luxury car. You'll benefit from enhanced performance, instant acceleration and so much more, all while reducing air pollution.
Affordable EV Service
Electric vehicles have fewer components than their gas counterparts, which means that there are fewer things to break or maintain. This means you can say goodbye to oil changes and fluid checks and say hello to easier auto maintenance.
While your vehicle will still need tire rotations and brake repairs, overall, the cost of EV maintenance is lower than gas-powered vehicles, keeping more money in your wallet!
Unparalleled Performance
When you buy an eco-friendly luxury car in FL, you'll enjoy the perks of instant acceleration, smooth transitions and no engine noise. All of these benefits combine for a thoroughly civilized driving experience you'll love.
Convenient EV Charging
Most people don't enjoy filling their car with gas, and when you own an EV, you'll never have to! Genesis EV charging options are incredibly convenient, allowing you to charge your vehicle at home. Plus, with a quickly growing EV charging infrastructure, it's easier than ever to find a local car charging station nearby.
Contact Genesis of North East Jacksonville to learn more about the benefits of owning an EV. We'll help you weigh the pros and cons and walk you through the luxurious lineup of Genesis EV vehicles. Don't forget to ask our Genesis finance team about EV tax credits and electric car specials while you're here!